Photogallery and Biography
PIANO / FORTEPIANO
Alphons Diepenbrock. In the Anniversary Edition (8 CD +DVD): 4 songs by soprano Claron McFadden and Leo van Doeselaar, live recorded 18-12-1994 in AGA-Hall in Amsterdam. Etcetera Records (KTC 1435) (2012)
Frank Martin and the Saxophone. Arno Bornkamp, saxophone. A.o. Petite complainte; Ottavo (OTR C12095) (2012)
LUDWIG VAN BEETHOVEN Symphonie nr.4, Ouverture Egmont (arr. by W.Watts, 1816/17) and the complete four hand piano works, played with Wyneke Jordans (Lagrassa from Vienna, 1815) Etcetera Records (KTC 1396) (2009)
Works of Pierné, Ch.M.Widor (Piano Quintet, op.68) and de Bréville (Cello Sonata): Viotta Ensemble (historical Pleyel piano); Ottavo (OTR C20694) (2007)
PETITE MESSE SOLENELLE - Giaocchino Rossini; Vocal Ensemble Quink with Wyneke Jordans & Leo van Doeselaar - pianos (Pleyel) and Dirk Luijmes - harmonium (Mustel); Challenge Records (CC 72157) (2002)
BRIC-A-BRAC Transcriptions of French music by Ravel (Pavane), Milhaud (Boeuf sur le Toit), Ibert and Saint-Saëns (Carnaval des Animaux) (piano four hands with Wyneke Jordans); Challenge Records (CC 72104) (2002)

W.A.Mozart - Arias with Charlotte Margiono and Amsterdam Bach Soloists (fortepiano, Walter-copy of Kobald brothers); Vanguard Classics (99178) (2000)
Franz Schubert - "Auf dem Wasser zu singen"; fortepiano (Graf, 1835) with Peter Kooij, baritone; BIS (BIS-CD-1089) (2000)
DELFT CHAMBER MUSIC FESTIVAL II - Selection from Carnaval des Animaux (with Wyneke Jordans and Festival Players): Koch Schwann (3-5058-2) (1999)
BACH after BACH II (Bach-transcriptions for piano four hands by Max Reger, played with Wyneke Jordans on a Bechstein from 1897); Challenge Records (CC 72070) (1998)
BACH AFTER BACH I - Various Bach-adaptations; historical piano (Bechstein, 1897) with Lucia Swarts, cello; Vanguard Classics (99142) (1998)
From Fanfare to Cantilena (Beethoven, Rheinberger and Thuile) - piano with Paul van Zelm (horn); Etcetera (KTC 1210) (1997)
SCHUBERT, BEETHOVEN, MENDELSSOHN, SCHUMANN and BRAHMS (four hand works played with Wyneke Jordans on three different Viennese fortepiano's: a Johann Fritz (1825), Conrad Graf (1835) and a Joseph Riedel (1870)); BBC-Recording - Kam CD (9603) (1996)
JULIUS RÖNTGEN - Thema mit Variationen, op.17 ((with Wyneke Jordans, played on a Bechstein from 1870); NM-Classics (920916) (1996)
BALLETS RUSSES - Stravinsky (Petrouchka), Debussy (Prélude à l'Après-midi d'un Faune) and Satie (Parade) (piano four hands with Wyneke Jordans) ; BBC-Recording - Kam CD (9404) (1994)
G. Fauré and Joh.Brahms - Piano quartets op 15 and op 25; Parc Quartet; Erasmus (WVH 081) (1993)
Johannes Verhulst - Lieder; with Annegeer Stumphius (soprano) and Nico van der Meel (tenor) (played on a Rosenberger, 1845); NM Classics (92029) (1993)
PIANO À QUATRE MAINS - Aspects of Chamber Music from the Netherlands (played with Wyneke Jordans on Tomkison fortepiano (1815), Bechstein (1870) and Steinway); NM Classics (92014) (1992)
FRANZ SCHUBERT - Piano Music for four hands (with Wyneke Jordans, played on a Friedrich Hoxa fortepiano (1826),Vienna) GLOBE (GLO 5049) (1991)
Franz Schubert -"Trockne Blumen" fortepiano (Hoxa, 1826) with Marten Root (flute); GLOBE (GLO 5040) (1991)
'Muziek in de Nederlanden'; Lieder of G.J. van Eijken, R.Hol, D. De Lange, L.Schlegel, J. Brandts Buys and A.Diepenbrock - with Hanneke Kaasschieter (soprano), Sylvia Schlüter (alto), Hein Meens (tenor) and Lieuwe Visser (bas) (played on a Steinway, 1901); Stichting Teleac (TEL 8904) (1989)
MAURICE RAVEL - The pianoworks for four hands (with Wyneke Jordans); Etcetera Records (KTC 1054) (1988)
Ch.M. Widor - Suite op. 34 for flute and piano ('Tussen debuut en roem'); with Eleonore Pameijer (flute); Bijenkorf (11861) (1986)
CHILD ALIVE; various Dutch pianists (Wijn, Wayenberg, Brautigam, Verschoor, Jordans&van Doeselaar); Fr. Poulenc - Sonate for four hands with Wyneke Jordans; LP RCA (RL 70925) (1985)
ANTONIN DVORAK - Legends, Op.59 (piano four hands with Wyneke Jordans); Etcetera Records (KTC 1032) (1985)
ERIK SATIE - The pianoworks for four hands (with Wyneke Jordans); Etcetera Records (KTC 1015) (1984)
ORGAN / PIANO
VIS-À-VIS Urban Strings (Georg Kallweit, Tabea Höfer, Walter Rumer & Leo van Doeselaar) Bach, Biber, Pachelbel (recorded in the Lutherse Kerk-Groningen, with the Schnitger-copy by B.Edskes)
Raumklang (RK 4104) (2023)
BACH Cantatas BWV 35 & 169 with Alex Potter and Il Gardellino and Toccata, adagio & fuga in C BWV 564 (recorded in Grauhof) Passacaille (PAS 1092) (2023)
BRAHMS 4 Hands, works for piano four hands, played on a Blüthner, 1867 from the Collection Edwin Beunk
Passacaille (PAS 1089) (2021)
SWEELINCK in LEIDEN (2004/2021)
Van Hagerbeer-organ in the Pieterskerk
Donemus Records (only on Spotify)
https://open.spotify.com/album/2Tsnoo3AsMMMY2aDX8jvfr
STILLE KLAGEN//REMORSE&REDEMPTION
Cantatas by Buxtehude, Telemann and Bach. Triosonate by Buxtehude and two organ choral preludes by Bach
Griet de Geyter - soprano with Il Gardellino
Passacaille (1040) (2020)

DIALOGHI MUSICALI di Giovanni Gabrieli
Leo van Doeselaar and Liuwe Tamminga on the two organs of the San Petronio-Bologna
Passacaille (1082) (1994/2020)
JOHANN SEBASTIAN BACH: A NEW ANGLE
Leo van Doeselaar and Erwin Wiersinga on the organs of the Martinikerk Groningen
Musikproduktion Dabringhaus und Grimm (MDG Scene 906 2137-6) (2019)
DIE STILLE NACHT
Solo-Cantates by Telemann with Peter Kooij-bass and L'Armonia Sonora (Passacaille 1034) (2017)
Requiem for Hieronymus Bosch-Detlev Glanert
Royal Concertgebouw Orchestra under Markus Stenz
(RCO 17005) (2016)
ORGANO CONCERTANTE
Leo van Doeselaar and Erwin Wiersinga recorded together with the Northern Consort works by J.S.and Carl Ph.E.Bach, G.Fr.Handel and W.A.Mozart for organ with strings(, oboes and bassoon) on the Le Picard-organ in the Choir of the Martini church in Groningen.
Stichting Martinikerk Groningen (SMG-002) (2016)
NPO Radio 4 Hart & Ziel 2015 Requiem - Maurice Duruflé, live recorded at Concertgebouw in Amsterdam (12-10-2013). Groot Omroepkoor under Gijs Leenaars (NTR Luister) (2015)
MERKSTENEN - Composer's portrait JAN WELMERS
2 CD's, semi-live recorded in the Orgelpark - Amsterdam. Organists Jetty Podt, Marcel Verheggen, Willem Tanke and Leo van Doeselaar ('Licht en Donker' with trumpet, Running with violin and Sequens for organ solo).
Orgelparkrecords 015-2015 (2015)
ROBERT SCHUMANN - Piano Works for four hands
(played on an Erard from 1837)
Musikproduktion Dabringhaus und Grimm (MDG Scene 904 1902-6) (2015)
MARISS JANSONS LIVE, the Radio Recordings with RCO 1990-2014
u.o. Organ Concerto - Francis Poulenc (Concertgebouw Amsterdam, August 2008)
RCO Live (RCO 15002) (2015)
FRANCIS POULENC - Trio for oboe, bassoon and piano
CD-Box with musicians of the Royal Concertgebouw Orchestra (80 jaar Concertvrienden) (2015)
FELIX MENDELSSOHN BARTHOLDY - Organ Works, played on the Thomas Hill-organ in the Pieterskerk at Leiden. Musikproduktion Dabringhaus und Grimm (MDG Scene 906 1853-6) (2014)
CARL ORFF - Carmina Burana
Anima Eterna & Collegium Vocale Gent under Jos van Immerseel (on period instruments)
Zig-Zag Territoires (ZZT 353) (2014)
Ton sur Ton - New music for saxophones and organ from Ian Wilson, Andries van Rossem, Tonu Korvits and Piet Kee, played in the Orgelpark - Amsterdam by Amstel Quartet, Arno Bornkamp, Leo van Doeselaar and Pieter van Dijk.
Orgelparkrecords 014-2014 (2014)
ORGAN CONCERTS 1998-2013 MARTINI-CHURCH GRONINGEN
Live recording of organ works by many different composers, played by Leo van Doeselaar and Erwin Wiersinga on the main organ and the Le Picard choir organ of the Martini church in Groningen during concerts between 1998 and 2013.
Stichting Martinikerk Groningen (SMG-001) (2014)
JAN PIETERSZOON SWEELINCK De orgel-en klavecimbelwerken II
Pieter-Jan Belder, Pieter van Dijk, Pieter Dirksen, Leo van Doeselaar, Gustav Leonhardt, Reitze Smits, Marieke Spaans, Harald Vogel, Alexander Weimann, Bernard Winsemius and Gesualdo Consort.Glossa (GES 922408) (2014)
Fürchte dich nicht with Musica Amphion and Gesualdo Consort Amsterdam, recorded on/with the Müller-organ in the Waalse Kerk in Amsterdam. Cantatas "Wer nur den lieben Gott lässt walten", "Schau, lieber Gott, wie meine Feind", "Siehe, ich will viel Fischer aussenden" , Motet "Fürchte dich nicht" and Praeludium in G BWV 568, "Wer nur den lieben Gott lässt walten" BWV 647 and Passacaglia in c BWV 582. Lyrone Records (LR B001) (2013)
JAN PIETERSZOON SWEELINCK De orgel-en klavecimbelwerken I
Bob van Asperen, Pieter-Jan Belder, Pieter van Dijk, Pieter Dirksen, Leo van Doeselaar, Reitze Smits, Harald Vogel, Bernard Winsemius and Gesualdo Consort.
Glossa (GES 922408) (2013)
SCHUBERTIADE - Musiqua Antiqua Nova 1987 -2012Wyneke Jordans & Leo van Doeselaar, together with Johannette Zomer - soprano, Marcel Reijans - tenor and Frank van der Brink - clarinet (Concert Lutherse Kerk - Groningen 17-3-2012)
BACH & LUTHER with Musica Amphion and Gesualdo Consort Amsterdam, recorded on/with the Silbermann-organ in Glauchau. Cantatas "Ein feste Burg" and "Christ lag in Todesbanden" and Toccata and fugue in d BWV 538, "Dies sind die heil'gen zehn Gebot" BWV 678 and "Christ lag in Todesbanden" BWV 718. Etcetera Records (KTC 1442) (2012)
ALPHONS DIEPENBROCK. In the Anniversary Edition (8 CD +DVD): Missa in die festo for tenor, double male choir and organ. Live recording at the Concertgebouw - Amsterdam on 25-2-2012. Songs together with Roberta Alexander, live in the Beurs van Berlage - Amsterdam. CD and DVD. Etcetera Records (KTC 1435) (2012)
HEINRICH SCHEIDEMANN. Organ works, played on the van Hagerbeer-organ in the Pieterskerk at Leiden. Musikproduktion Dabringhaus und Grimm (MDG Scene 906 1746-6) (2012)
FRANK MARTIN and the Saxophone. Arno Bornkamp, saxophone. A.o. Sonata da Chiesa in the Haarlem Philharmonie on the Cavaillé-Coll-organ; Ottavo (OTR C12095) (2012)
WORKS OF J.S. BACH, CARL Ph.Em. BACH AND GEORG BÖHM on the Antonin Reiss-organ (1783) in the Gotharda Church in Slany (CS). Excerpts from the Organ Festival in Slany in the first week of May 2011 together with M.Melcova, K.Eichhorn, P.Czerny and A.Viktora (Mesto Slany, BIEM/OSA 11001) (2011)
J.S. BACH - MATHAUS PASSION - Netherlands Bach Society; Channel Classics (CCS SA 32511) (2011)
CÉSAR AUGUSTE FRANCK - Organ Works (2 CD's) (Orgelparkrecords 008-2010) Played on the Verschueren-organ in the Orgelpark in Amsterdam (2010)
ROBERT NASVELD - Hanging Around
Traumblätter for one piano four hands (2007)
Attacca Records (Attacca 210123) (2010)
SCHUBERTIADE - Musiqua Antiqua Nova 1987 -2012
Wyneke Jordans & Leo van Doeselaar, together with Johannette Zomer - soprano, Marcel Reijans - tenor and Frank van der Brink - clarinet (Concert Lutherse Kerk - Groningen 17-3-2012)
'Der Andachtsraum im Reichstagsgebäude' - Works of BANCHIERI, VALENTE, SCHEIDT, CARLTON, TOMKINS, BACH, MORZART and DISTLER and improvisations, played in 2009 on the Schuke- positive organ in the 'Reichstag' in Berlin by the organ professors of the Universität der Künste in Berlin: Paolo Crivellaro, Leo van Doeselaar (also four-hands) and Wolfgang Seifen (2010)
LUDWIG VAN BEETHOVEN - Symphonie nr.4, Ouverture Egmont (arr. by W.Watts, 1816/17) and the complete four hand piano works (played on a Lagrassa (1815), Vienna); Etcetera Records (KTC 1396) (2009)
J.S.BACH - ORGAN FANTASIAS - Reil-organ Bovenkerk Kampen; NorthWest Classics (NWC 204089) (2001/2009)
T. KEURIS - Organ concerto 'Tristan Keuris: The compete works"; with Royal Concertgebouw Orchestra (Chailly); Quattro Live Challenge Records (CR 75939) (1993/2009)
J.S. BACH - Da Gamba, with Mieneke van der Velden and L'Armonia Sonora; Ramée (RAM 0801) (2008)
'ORGELS IN NEDERLAND'; recordings in Pieterskerk (Leiden) and Concertgebouw (Amsterdam) (2007)
SOFIA GUBAIDULINA - Stimmen verstummen.....; Schönberg and Asko Ensemble (R.de Leeuw); Etcetera Records (KTC 9000, CD17) (2006)
De Profundis Clamavi - Works of WECKMANN, BIBER and BRUHNS with Peter Kooij and L'Armonia Sonora; Ramée (RAM 0604) (2006)
J.S. BACH - KYRIE AND GLORIA (man. from 'Dritter Teil der Clavier-Übung'; organ positive (Böhmen) Hans van Rossum; Tsjilp Records (TSJ 200502) (2005)
WOLFGANG RIHM - UNBENANNT IV (Concerto for orchestra and organ; recorded with Orchester der Bayerischen Rundfunk under Lothar Zagrosek in the Herkulessaal München); Collegno (WWE 20093) (2004)
TROCADERO - Works of DE LANGE, LISZT, WIDOR, GUILMANT AND FRANCK on the Maarschalkerweerd- organ Concertgebouw Amsterdam; Bloomline (03-083) (2003)
J.S. BACH - Weihnachtsoratorium Netherlands Bach Society; Channel Classics (CCS SZ 20103) (2003)
PETITE MESSE SOLENNELLE - GIAOCCHINO ROSSINI Vocal Ensemble Quink with Wyneke Jordans & Leo van Doeselaar - pianos (Pleyel) and Dirk Luijmes - harmonium (Mustel); Challenge Records (CC 72157) (2002)
BRIC-A-BRAC Transcriptions of French music by Ravel (Pavane), Milhaud (Boeuf sur le Toit), Ibert and Saint-Saëns (Carnaval des Animaux); Challenge Records (CC 72104) (2002)
ORGANUM DOMINICUM - Works of BUNK, BRANDTS BUIJS, REGER and BRAHMS, Sauer organ Dom Berlin; NorthWest Classics (NWC 101309) (2002)
CLAUDIO MONTEVERDI - Vespro della beata vergine; Tragicomedia; Organ works of HEINRICH SCHEIDEMANN on the van Hagerbeer organ in the Pieterskerk Leiden; Atma Classique (ACD2 2304) (2002)
J.P. SWEELINCK - Disc 1 (van Hagerbeer organ in the Pieterskerk Leiden) from the complete keyboard works (organ and harpsichord); NM Classics (92119) (2002)
FRANK MARTIN - Et la vie l'emporta; Netherlands Chamber Choir and Netherlands Chamber Orchestra; Q Disc (Q97056) (2002)
ARS ORGANORUM EUROPEA - Van Hagerbeer organ Pieterskerk Leiden; NorthWest Classics (NWC 121278) (2000)
CONSTANTIJN HUYGENS - Pathodia Sacra et Profana; NM Classics (92109) (2000)
'HET HISTORISCHE ORGEL IN NEDERLAND'; recordings in Alkmaar, Leiden and Concertgebouw: EO/NIVO (1999)
J.S. BACH - "KYRIE, GOTT VATER IN EWIGKEIT": DRITTER TEIL DER CLAVIER-ÜBUNG "Great Organ Mass" on the Bader/Reil organ in the Walburgkerk in Zutphen; with Choir of the Netherlands Bach Society; Channel Classics (CCS 13498 1/ CCS 13498 2) (1999)
DELFT CHAMBER MUSIC FESTIVAL II - Selection from 'Carnaval des Animaux'-Saint-Saëns; Koch Schwann (3-5058-2) (1999)
BACH after BACH (Bach-transcriptions by Max Reger, played on a Bechstein from 1897); Challenge Records (CC 72070) (1998)

J.S. BACH - Christmas Oratorio; Netherlands Bach Society; Channel Classics (CCS SA 20103) (1998)
VARÈSE - EQUATORIAL with Royal Concertgebouw Orchestra (Chailly);DECCA (460208-2) (1998)
DE IMITATIO VIOLISTICA - Hinsz organ Leens/NL; NorthWest Classics (NWC 168935) (1998) (also CD-ROM)
JOHN STANLEY AND GEORG FR. HANDEL - Organ Concertos with Amsterdam Bach Soloists (live in Waalse Kerk Amsterdam); ABS 9903 (1997)
SCHUBERT, BEETHOVEN, MENDELSSOHN, SCHUMANN and BRAHMS (played on three different Viennese fortepiano's: a Johann Fritz (1825), Conrad Graf (1835) and a Joseph Riedel (1870)) BBC-Recording - Kam CD (9603) (1996)
JULIUS RÖNTGEN - Thema mit Variationen, op.17 ((with Wyneke Jordans, played on a Bechstein from 1870); NM-Classics (920916) (1996)W.A. MOZART - Organ Works; Robustelly organ Helmond; Globe (GLO 6041) (1991/1996) (new release)
BALLETS RUSSES - Stravinsky (Petrouchka), Debussy (Prélude à l'Après-midi d'un Faune) and Satie (Parade); BBC-Recording - Kam CD (9404) (1994)

FRANZ LISZT - Organ Works; Maarschalkerweerd organ of Amsterdam Concertgebouw; Canal Grande (CG 9429) (1993)
T. KEURIS - Organ Concerto; with Royal Concertgebouw Orchestra (Chailly); Q DISC (MCCM 97033) (CD 10) (1993)
C. SAINT-SAENS - Symphony No. 3; with Neth. Philharmonic Orchestra (Kobayashi); NedPho 1010 (1993)
ANTHONI VAN NOORDT - Organ Works; de Swart/Hagerbeer/Ahrend organ Hooglandse Kerk Leiden; NM Classics (92024) (1992)
PIANO À QUATRE MAINS - Aspects of Chamber Music from the Netherlands (played on Tomkison fortepiano (1815), Bechstein (1870) and Steinway); NM-Classics (92014) (1992)
FRANZ SCHUBERT - Piano Music for four hands (played on a Friedrich Hoxa fortepiano (1826),Vienna); Globe (GLO 5049) (1991)

Fr. LISZT - Choruses and songs; (on harmonium) Dietrich Fischer-Dieskau with Netherlands Chamber Choir (harmonium); GLOBE (GLO 5070) (1991)
W.A. MOZART - Organ Works; Robustelly organ Helmond; Globe (GLO 5063) (1991) (new release in 1996 as GLO 6041)
P. HINDEMITH - KAMMERMUSIK NR. 7; with Royal Concertgebouw Orchestra (Chailly); DECCA (433 818-2) (1992)
J.S. BACH - Sonate C-dur BWV 1037 (with Reitze Smits-harpsichord); STH 19342 (1990)
J.S.BACH - CANTATAS with Amsterdam Bach Soloists and Jard van Nes - alto (BWV 35 and 170); Ottavo (OTR C108506) (1989)
ORGANA ANTIQUA ITALICA - Various organists on Italian organs; KRO/BRT/RN (KK CD 8904/8906) (1989)
G. FAURÉ - Requiem (first version); Chapelle Royale and Ensemble Oblique (Philippe Herreweghe); Harmonia Mundi (HMC 901292) (1988)
MAURICE RAVEL - The pianoworks for four hands; Etcetera Records (KTC 1054) (1988)

J.S. BACH - Johannes Passion; Chapelle Royale and Collegium Vocale Gent (Philippe Herreweghe); Harmonia Mundi (HMC 9012/64.65) (1988)
J. L. KREBS - ORGAN WORKS, Hagerbeer/Schnitger organ Laurenskerk Alkmaar; Fidelio 8828 ((1988)
J.S.BACH - CANTATAS with Amsterdam Bach Soloists and Jard van Nes - alto (BWV 169,54,200 and 53); Fidelio 8826 (1988)
J.S. BACH - ORGAN WORKS, Hagerbeer/Schnitger organ Laurenskerk Alkmaar; Fidelio 8818 (1987)
(later Nederlandse Orgelpracht (div. Dutch organists); Vivace 132/133 (1990))

Felix Mendelssohn-Bartholdy - Psaumes; Chapelle Royale and Collegium Vocale Gent with Ensemble Orchestral de Paris (Philippe Herreweghe); Harmonia Mundi (HMC 9012/72) (1988)
PETITE MESSE SOLENNELLE - GIAOCCHINO ROSSINI - Netherlands Chamber Choir and vocal soloists with Jos van Immerseel (conductor) and Wyneke Jordans - pianos (Erard) and Leo van Doeselaar - harmonium (Alexandre); Accent (ACC 68639D) (1986)
PETITE MESSE SOLENNELLE - GIAOCCHINO ROSSINI - Netherlands Chamber Choir and vocal soloists with Jos van Immerseel (conductor) and Wyneke Jordans - pianos (Erard) and Leo van Doeselaar - harmonium (Alexandre); Accent (ACC 68639D) (1986)
CHILD ALIVE; various Dutch pianists (Wijn, Wayenberg, Brautigam, Verschoor, Jordans&van Doeselaar); Fr. Poulenc - Sonate for four hands; LP RCA (RL 70925) (1985)
ANTONIN DVORAK - Legends, Op.59; Etcetera Records (KTC 1032) (1985)

J.S. BACH - Matthäus Passion; Chapelle Royale and Collegium Vocale Gent (Philippe Herreweghe); Harmonia Mundi (HMC 9011/55.57) (1985)
SAMUEL de LANGE Jr. - ORGAN WORKS; Witte organ Grote Kerk Naarden; LP Marcato (MR 08503)
ERIK SATIE - The pianoworks for four hands; Etcetera Records (KTC 1015) (1984)
G.F. HANDEL VOL. II - ORGAN CONCERTOS; Bätz organ Harderwijk/NL; Etcetera (KTC 2005-2) (1984/88)
G.F. HANDEL VOL. I - CONCERTOS AND FUGUES; Hinsz organ Wassenaar/NL; Etcetera (KTC 2005-1) (1984/88)
W.F. BACH - COMPLETE ORGAN WORKS VOL. II; Lohman organ Farmsum; Etcetera (KTC 2003-2) (1984)
W.F. BACH - COMPLETE ORGAN WORKS VOL. I; Müller organ Grote kerk Leeuwarden; Etcetera (KTC 2003-1) (1984)
Meisterwerke für Flöte und Orgel von J.S. BACH, J.L.KREBS, C.Ph.Em. BACH und Joh.Chr.Fr. BACH; with Eleonore Pameijer (flute); Vivace G-539 (1981)
Reviews
Great recording of an organ pioneer (Scheidemann)
download...
Grandisorer Auftakt des Musikfestes, Berliner Morgenpost 7-9-'08
download...
Musikfest Berlin - Eröffnungskonzert, Kulturradio 6-9-'08
download...
Petrikirche Mülheim, NRZ Mülheim 2-9-'08
download...
Wiegleb Orgelsommer, FLZ 28-9-'07
download...
CD 'Organum Dominicum' in Berlijn - Musik und Kirche 3-3-'05
download...
Orgel und Charango befehligen das Orchester, Frankfurter Allgemeneine 3-11-'04
download...
Stehende Ovationen in St. Lamberti, Münsterische Zeitung 22-5-'02
download...
CD-Kyrie, Gott Vater in Ewigkeut, Gramophone 10-'99
download...
Große Gefühle, Kölner Stadt-Anzeiger 27-10-'98
download...
Albums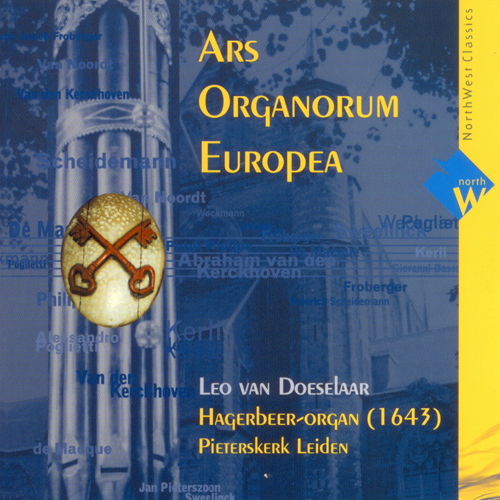 Anonymus - from the "Suzanne van Soldt manuscript" (Antwerpen ca. 1599)
Almande brun smeedelyn
Als een hert gejaecht, den 42 sellem
---
Jan Pieterszoon Sweelinck (+/- 1562-1621)
Variaties over 'Mein junges Leben hat ein End'
---
Giavanni de Macque (+/- 1550-1614)
Seconda stravaganza
Cappricio sopra re, fa, mi, sol
---
Peter Phillips (+/- 1560-1628)
SPavane
Galliarde
---
Abraham van den Kerckhoven (1627-1702)
Fantasie in d
---
Johan Kaspar Kerll (1627-1693)
Cappricio sopra cucu
La batal
---
Alessandro Poglietti (?-1683)
Canzon über dass Henner und Hannergeschreij
---
Anthoni van Noordt (1619-1675)
Psalm 22
---
Matthias Weckmann (1616-1674)
Praeambulum primi toni a 5 in d
---
Johan Jacob Froberger (1616-1667)
Ricercare 1 in d FbWV 407
---
Heinrich Scheidemann (+/- 1595-1663)
Intabulation for organ of the motet 'Benidicam domino'
Intabulation for organ ("auff 2 Clavir Pedaliter) of the motet 'Dic nobis Maria quid vidisti'
---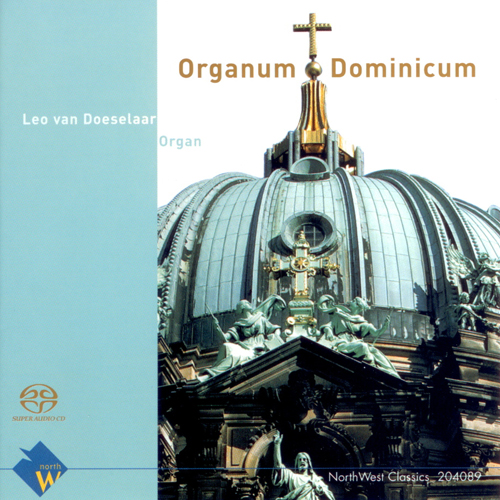 Organum Dominicum
Romantic organ music from Germany and the Netherlands
on the Sauer-organ (1905) in the Berlin Cathedral
Produced NorthWest Classics
recensie...
.[LINK MAKEN]
Jan Willem Brandts-Buys (1868-1933)
Patria, opus 36 (1912)
---
Max Reger (1873-1916) Sonata No.2 d minor, opus 60 (1901)
Improvisation Allegro con brio (ma non troppo vivace)
Invokation Grave con duolo (doch nicht schleppend)


Introduktion (Allegro assai) und Fuge (Allegro energico)
---
Legende, opus 29 (1908)
---
Johannes Brahms (1833-1897)
Fugue a-flat minor (Zweite Fassung) WoO 8 (1864)
---
Samuel de Lange jr. (1840-1911) Sonata No.5 c minor, opus 50 (1887) (Herrn Dr. Johannes Brahms in inniger Verehrung gewidmet)
Maestoso
Andante
Finale: Allegro - Piu moderato - Tempo I
---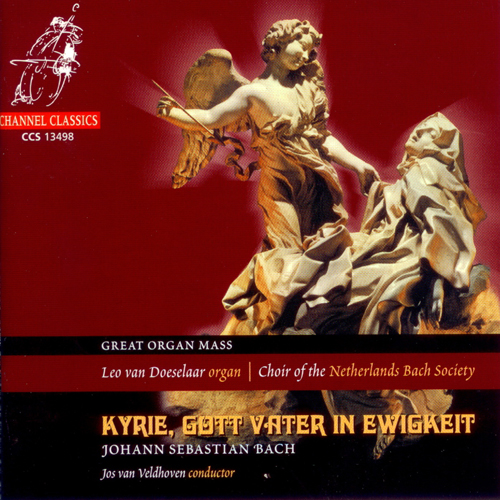 Great Organ Mass
Johann Sebastian Bach / CD1
Bader-orgel (1643) in the Walburgkerk te Zutphen
Produced Channel Classics
recensies...
.[LINK MAKEN]
Prelude in E flat major BWV 552
Kyrie, Gott Vater in Ewigkeit BWV 669
Christe, aller Welt Trost BWV 670
Kyrie, Gott heiliger Geist BWV 671
Allein Gott in der Höh sei Ehr BWV 676
Dies sind die heil'gen zehn Gebot BWV 678
Wur glauben all an einen Gott BWV 680
---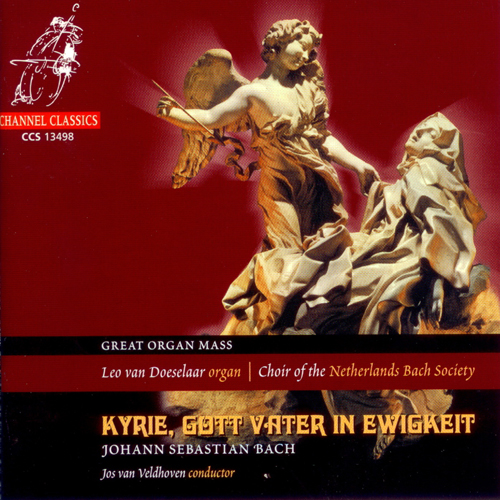 Great Organ Mass
Johann Sebastian Bach / CD2
Bader-orgel (1643) in de Walburgkerk te Zutphen
Produced by Channel Classics
Vater unser im Himmelreich, BWV 682
Christ, unser Herr, zum Jordan kam, BWV 684
Aus tiefer Not schrei ich zu dir, BWV 686
Jesus Christus, unser Heiland, BWV 688
Fugue in E flat major, BWV 552
Biography
LEO VAN DOESELAAR studied organ with Albert de Klerk and piano with Jan Wijn at the Amsterdam Conservatory. Besides his soloist's diploma in both instruments he gained the Prix d'Excellence for organ. Thereafter he explored historical performance practice, studied French organ music with André Isoir and took fortepiano lessons with Malcolm Bilson and Jos van Immerseel.
Leo van Doeselaar frequently appears in concert throughout Europe, Asia and the United States.
From 1995 till 2019 he was professor of organ at the 'Universität der Künste' in Berlin.
He also teaches frequently in international organ academies, u.a. the International Organ Academy in Haarlem and is a regular jury member of international organ competitions.
Recordings on a number of labels by Leo van Doeselaar with Wyneke Jordans feature piano duet repertoire by composers including Schubert, Beethoven, Dvořák, Ravel, Stravinsky and Satie. Among his many organ CDs are recordings on historical organs of music by J.S. Bach. W.F. Bach, Handel, Van Noordt, Krebs, Mendelssohn, Franck, Liszt and Reger.
As organist of the Baroque orchestra of the Netherlands Bach Society, Van Doeselaar is intensively involved in the prestigious video and audio project All of Bach. As titular organist of the Royal Concertgebouw in Amsterdam he frequently appears with renowned orchestras, ensembles and soloists. He performed world premieres with the Royal Concertgebouw Orchestra of works for organ and orchestra by Tristan Keuris, Sofia Gubaidulina and Wolfgang Rihm and worked as an organ soloist together with conductors such as Chailly, Janssons, Zinman, Dutoit, Flor, Bour, Krevine, Luisi and Metzmacher.
The recording of the complete keyboard works of Jan Pieterszoon Sweelinck, in which Van Doeselaar collaborated as organist of the Van Hagerbeer organ in the Pieterskerk in Leiden, was awarded an Edison and the Prize of the 'Deutsche Schallplattenkritik'. His CD with organ works by Heinrich Scheidemann (MDG) on the same instrument gained both the Prize of the 'Deutsche Schallplattenkritik' and the 'ECHO Klassik' Prize. In the Oude Kerk in Amsterdam he was awarded the Jan Pieterszoon Sweelinck Prize in 2007 for his services to organ culture. Together with Erwin Wiersinga, Leo van Doeselaar was appointed titular organist of the Martinikerk in Groningen in 2014.
Leo van Doeselaar
Leo van Doeselaar is a famous organ-player in the Netherlands and abroad. He frequently appears in concerts throughout the world as a soloist and teacher at numerous important Organ and Early Music festivals. Between 1995 and 2019 he was professor of organ at the " Universität der Künste" in Berlin. As organist of the Netherlands Bach Society Van Doeselaar is intensively involved in the prestigious video and audioproject 'AllofBach'. He is titular organist of the Royal Concertgebouw in Amsterdam and of the famous Schnitger-organ in the Martini Church in Groningen. In addition to these activities, he is a dedicated chamber music performer and partners Wyneke Jordans in a widely acclaimed duo-piano team, using both historical and modern instruments. The duo has recorded a dozen CDs for the Etcetera, Challenge Classics, MDG, Passacaille and Globe labels.
Release Schumann CD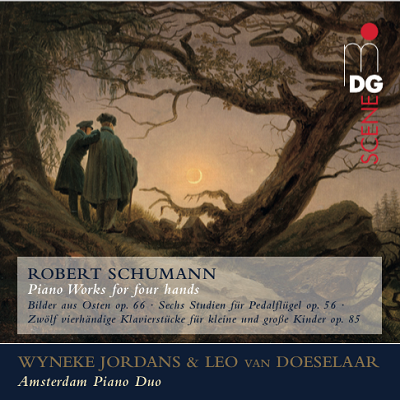 Wyneke Jordans and Leo van Doeselaar play Robert Schumann's works for four hands in the Abby of Marienmünster on the Erard (Paris, 1837 - collection Edwin Beunk.).
German CD Label MDG
Titular organist 2014 Schnitger-organ Martinikerk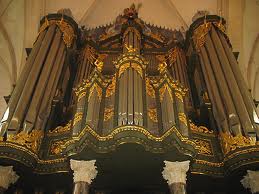 Leo van Doeselaar together with Erwin Wiersinga titular organist 2014 of the Schnitger-organ in the Martinikerk Groningen.
On January 4 from 8 PM onwards the two organists will be giving their first official recital as organist of this famous instrument.
ECHO Klassik 2013 for Scheidemann CD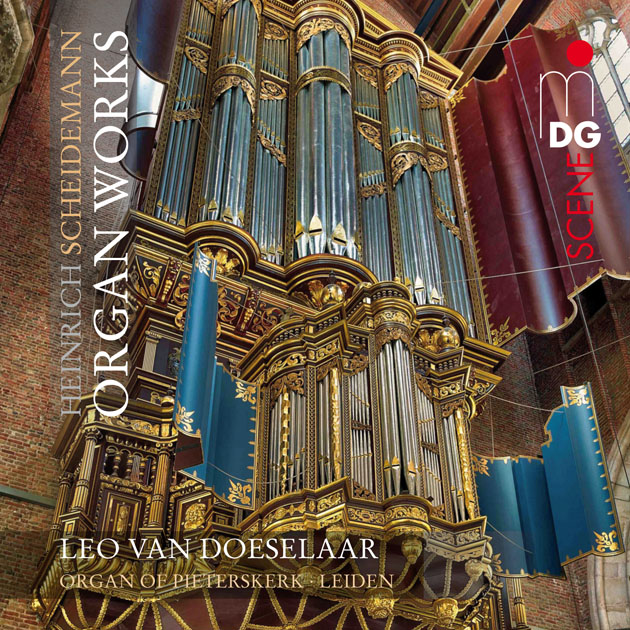 The CD on the Van Hagerbeer Organ (1643) in the Leiden Cathedral (Pieterskerk) with works of Heinrich Scheidemann on the MDG label received in 2012 the Deutsche Schallplattenkritikpreis and recently the German ECHO Klassik Preis for 'best solo performance of music of the 17th and 18th centuries'.
Review Scheidemann in amazon/uk
link ...
Early Music Festival Utrecht 2011
Concert 31-8-2011 Jacobikerk - Concerto Palatino: Giralomo Frescobaldi
Watch:
http://cultuurgids.avro.nl/front/detailklassiek.html?item=8256164
http://cultuurgids.avro.nl/front/detailklassiek.html?item=8256229
CD with the Organ Works of César Auguste Franck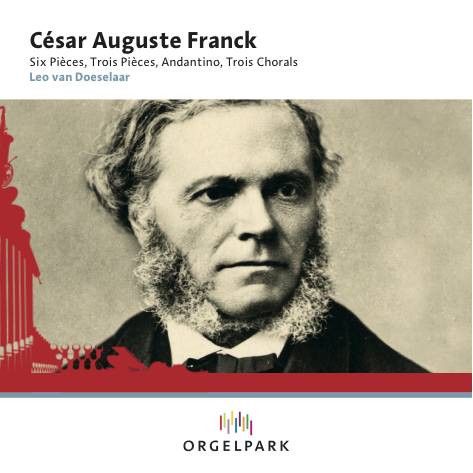 In December 2010 Leo van Doeselaar's newest CD with the organ works of César Franck, played on the new Verschuerenorgan in the Orgelpark in Amsterdam, was issued. Website: www.orgelpark.nl
Opening Concert International Organ Festival Haarlem to be heard and seen on the web!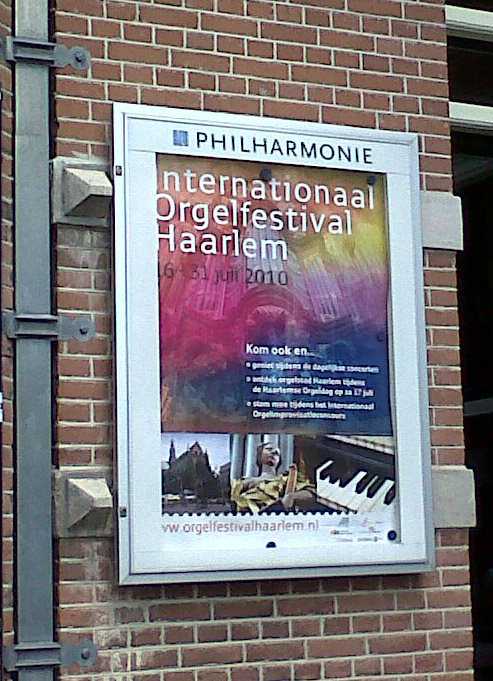 On July 17 Studium Chorale (conductor Hans Leenderts), vocal soloists and organist Leo van Doeselaar performed Mozart's Requiem KV 626 in a version with organ solo (organ part transcribed by the performer) and the Fantasy in f minor KV 608 in the St.Bavo Church in Haarlem on the famous Christian Müller-organ (1738).