Video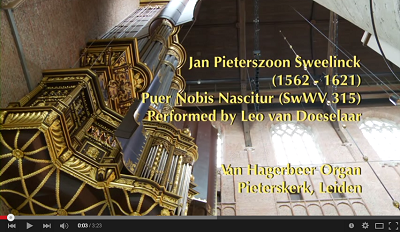 YouTube, August 10, 2014 - Leo van Doeselaar plays "Puer nobis nascitur" by Jan Pieterszoon Sweelinck on the Van Hagerbeer organ at the Pieterskerk, Leiden, The Netherlands.
.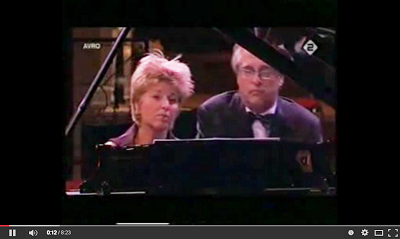 April 15, 2013 - Sunday morning concert Concertgebouw Amsterdam
Pianoduo Wyneke Jordans and Leo van Doeselaar play Works of Dvorak, John Adams and Gershwin in the Concertgebouw Amsterdam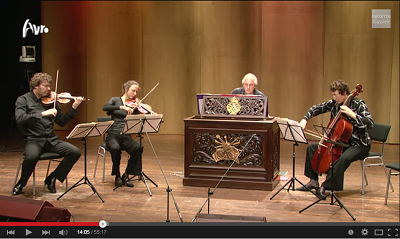 AVRO, July 10, 2012 - Music for organ and strings
J.C. Bach, Mozart, Stanley, C.Ph.E. Bach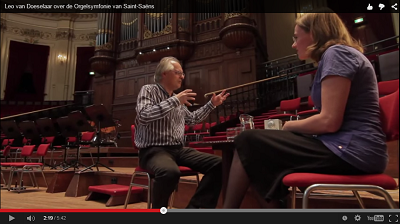 AVRO, October 20, 2011 - Interview (in Dutch) with Leo van Doeselaar
Saint-Saëns' Organ Symfony Nr. 3 by Saint-Saëns
Nederlands Philharmonisch Orkest under Kazushi Ono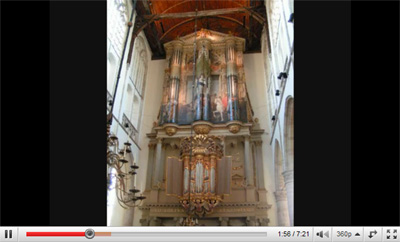 October 10, 2011 - Leo van Doeselaar plays the Hagerbeer/F.C. Schnitger
orgel in the Laurenskerk in Alkmaar. J. S. Bach - Prelude and Fugue in C minor, BWV 546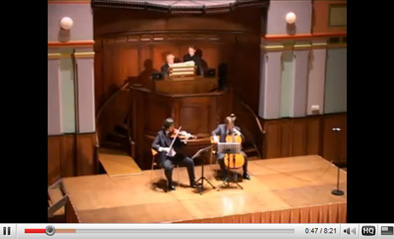 YouTube December 5, 2008 - Leo van Doeselaar plays in Orgelpark Amsterdam
Joseph Rheinberger: Suite voor viool, cello en orgel (april 2008)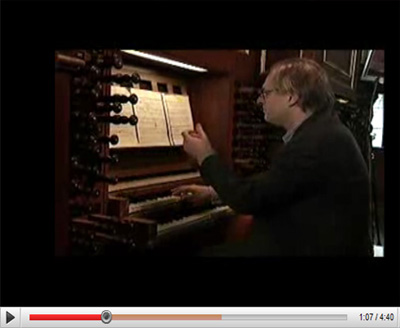 YouTube, April 2, 2007 - Leo van Doeselaar explains his passion for Buxtehude's music, sitting behind the Baderorgel in Zutphen .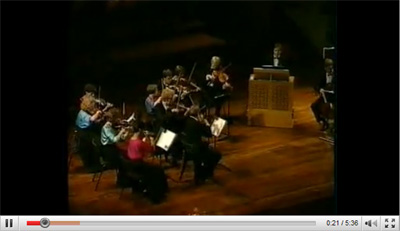 YouTube, August 4, 1990 - Leo van Doeselaar and the Freiburger Barockorchester during the
Early Music Festival in Utrecht . George Frideric Handel: Orgel Concert no. 2 in B flat major, op. 4, HWV 290, Tempo ordinario and Allegro (I and II)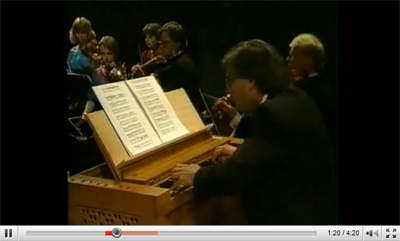 YouTube, August 4, 1990 - Leo van Doeselaar and the Freiburger Barockorchester during the
Early Music Festival in Utrecht. George Frideric Handel: Orgel Concert no. 2 in B flat major, op. 4, HWV 290, Adagio and Allegro ma non presto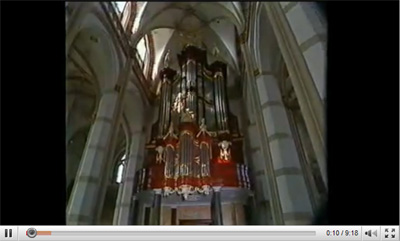 YouTube, October 14, 1989 - Leo van Doeselaar plays the Wolfferts/Heijneman-orgel in Zaltbommel. Franz Liszt: Praeludium und Fuge über B.A.C.H. (Part 1)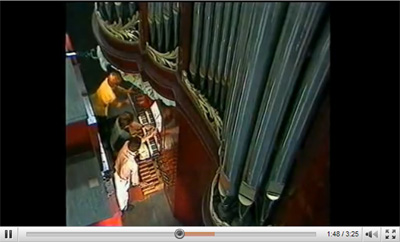 YouTube, October 14, 1989 - Leo van Doeselaar plays the Wolfferts/Heijneman-orgel in Zaltbommel. Franz Liszt: Praeludium und Fuge über B.A.C.H. (Part 2)