Albums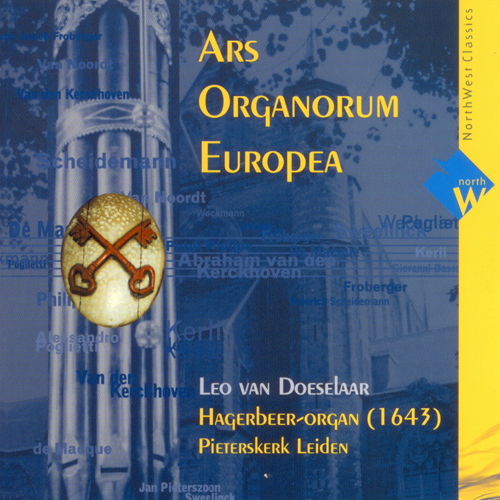 Anonymus - from the "Suzanne van Soldt manuscript" (Antwerpen ca. 1599)
Almande brun smeedelyn
Als een hert gejaecht, den 42 sellem
---
Jan Pieterszoon Sweelinck (+/- 1562-1621)
Variaties over 'Mein junges Leben hat ein End'
---
Giavanni de Macque (+/- 1550-1614)
Seconda stravaganza
Cappricio sopra re, fa, mi, sol
---
Peter Phillips (+/- 1560-1628)
Pavane
Galliarde
---
Abraham van den Kerckhoven (1627-1702)
Fantasie in d
---
Johan Kaspar Kerll (1627-1693)
Cappricio sopra cucu
La batal
---
Alessandro Poglietti (?-1683)
Canzon über dass Henner und Hannergeschreij
---
Anthoni van Noordt (1619-1675)
Psalm 22
---
Matthias Weckmann (1616-1674)
Praeambulum primi toni a 5 in d
---
Johan Jacob Froberger (1616-1667)
Ricercare 1 in d FbWV 407
---
Heinrich Scheidemann (+/- 1595-1663)
Intabulation for organ of the motet 'Benidicam domino'
Intabulation for organ ("auff 2 Clavir Pedaliter) of the motet 'Dic nobis Maria quid vidisti'
---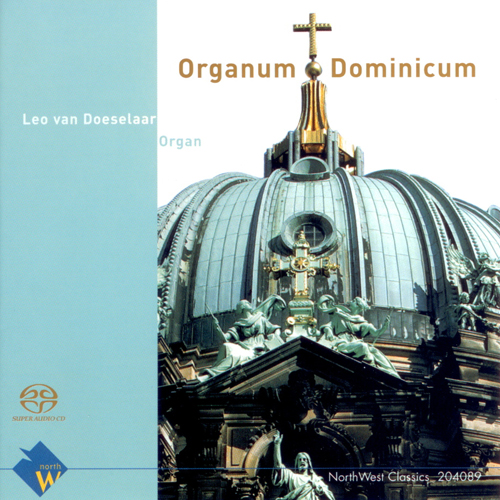 Organum Dominicum
Romantic organ music from Germany and the Netherlands
on the Sauer-organ (1905) in the Berlin Cathedral
Produced NorthWest Classics
recensie...
.[LINK MAKEN]
Jan Willem Brandts-Buys (1868-1933)
Patria, opus 36 (1912)
---
Max Reger (1873-1916) Sonata No.2 d minor, opus 60 (1901)
Improvisation Allegro con brio (ma non troppo vivace)
Invokation Grave con duolo (doch nicht schleppend)


Introduktion (Allegro assai) und Fuge (Allegro energico)
---
Legende, opus 29 (1908)
---
Johannes Brahms (1833-1897)
Fugue a-flat minor (Zweite Fassung) WoO 8 (1864)
---
Samuel de Lange jr. (1840-1911) Sonata No.5 c minor, opus 50 (1887) (Herrn Dr. Johannes Brahms in inniger Verehrung gewidmet)
Maestoso
Andante
Finale: Allegro - Piu moderato - Tempo I
---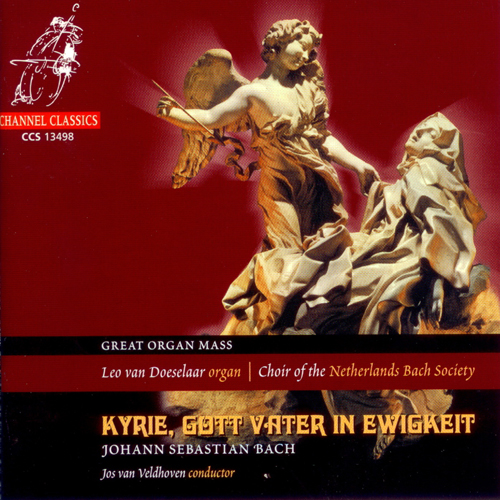 Great Organ Mass
Johann Sebastian Bach / CD1
Bader-orgel (1643) in the Walburgkerk te Zutphen
Produced Channel Classics
recensies...
.[LINK MAKEN]
Prelude in E flat major BWV 552
Kyrie, Gott Vater in Ewigkeit BWV 669
Christe, aller Welt Trost BWV 670
Kyrie, Gott heiliger Geist BWV 671
Allein Gott in der Höh sei Ehr BWV 676
Dies sind die heil'gen zehn Gebot BWV 678
Wur glauben all an einen Gott BWV 680
---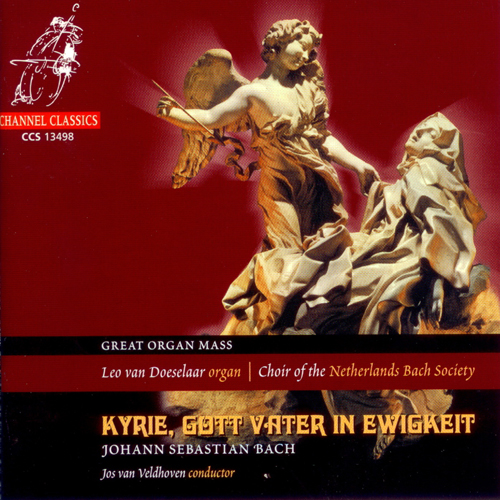 Great Organ Mass
Johann Sebastian Bach / CD2
Bader-orgel (1643) in de Walburgkerk te Zutphen
Produced by Channel Classics
Vater unser im Himmelreich, BWV 682
Christ, unser Herr, zum Jordan kam, BWV 684
Aus tiefer Not schrei ich zu dir, BWV 686
Jesus Christus, unser Heiland, BWV 688
Fugue in E flat major, BWV 552